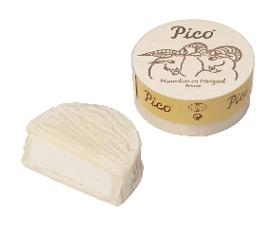 DEscription
A delicate little button of goat cheese, barely protected by the very thin Geotrichum rind, which arrives in its own convenient wooden box. Pico comes from Perigord, home of French truffles and a few remarkable goat cheese producers (the Loire Valley being the typical source of all things chevre). Just beneath the rind, this cheese has a scant oozing layer, and in the center the texture remains chalky and moist. Its flavor is lactic and grassy-sweet with a hint of salt and scant barnyard notes.
Main Features:
Soft Ripened Goat Cheese
100% Product of France
Imported via air-freight
Wood Box
Fact Sheet
Item Code: FRO-PIC-100
Unit Size: 100g
Carton Size: 6Units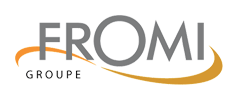 Founded in 1969, the Fromi Group is an independent family business. We aim at promoting traditional cheese specialities, like AOP cheeses (Protected Geographical Status), as well as fine food products from our terroirs. Product and marketing Innovation, close relationships with our clients and team enthusiasm are the values that characterise our business and the reason behind our success in over 40 countries.