BOMBA RICE D.O. LA CUNA, ARROCERIAS ANTONIO TOMAS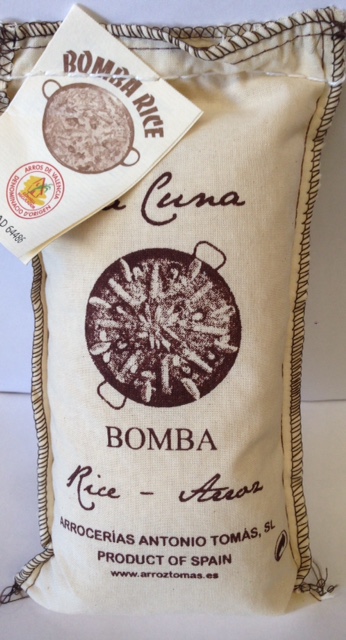 DEscription
It is a short grain variety with a pearled colour. Its size is equivalent to that of the short grain rice, sometimes even smaller, yet Bomba rice more than doubles its size when cooked. Its main characteristic is its great capacity to absorb flavours and aromas and that when cooked it is always "al dente", loose and whole.
These culinary excellences make it be considered as one of the best rice varieties in the world by expert chefs and for it to be called the "King of Rices". The gourmet rice par excellence, we can find it in the best delicatessen shops in the world.
Main Features:
Gluten Free
100% Product of Spain
Available in calico or plastic bag
Available in bigger bags upon request
Fact Sheet
Item Code: AT-BOM-500-C (Calico)
Unit Size: 500g
Carton Size: 20 Units

Arrocerías Antonio Tomás is a family-run company founded in 1962 by Antonio Tomás, that today still preserves the quality values and direct contact with farmers and customers ingrained by its founder, although trying to combine innovation, respect for the environment and market requirements with the tradition and production of rice exclusively cultivated in Spain. Located in Sollana, in the Albufera Nature Reserve it is a great connoisseur and strong advocate of Designation of Origin Valencia Rice.