Polenta BRAMATA ORGANIC, la grande ruota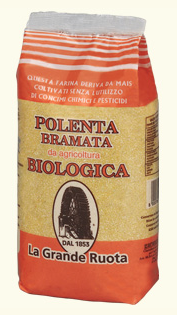 DEscription
Bramata means the flour is grounded coarsely giving a different texture in your plate once cooked. Typically is originating in Brescia province (Bresciana on the label means from Brescia). To be accompanied with all meals in particular with slow-cooked meats and cheeses. Organic Certified.
Main Features:
Gluten Free
Organic Certified
100% Product of Italy
Fact Sheet
Item Code: LGR-ORG-BRA-1
Unit Size: 1 Kg
Carton Size: 10 Units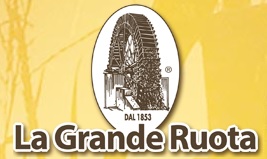 La Grande Ruota Srl, a small family owned company, is situated near the city of Brescia in the Lombardia region, Northern Italy, has been established since 1853. Today it is still run by the same family of the founder, produces various corn flour with its high quality and unique taste, well recognized by both the professionals in the food service industry and by regular consumers. The high quality production standards, well kept family secrets in the corn flour milling process, and a family tradition passed on from father to son for many generations, makes this company very special.